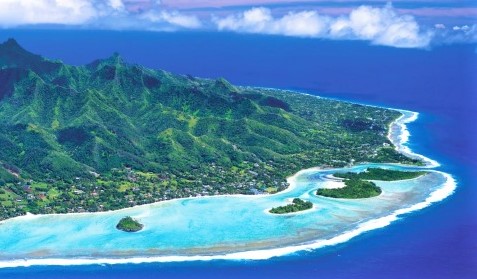 August 26th, 2019
Cook Islands Sunburst Sailing Champs
The National Cook Islands Sunburst Sailing Championships are being held at Muri Beach in Rarotonga this weekend on Saturday 31st of August. This is a great spectacle from the shore or out on Muri Lagoon.
The Rarotonga Sailing Club has organised the regatta and whilst there are showers forecast for midweek, by the weekend it looks like some good wind and no rain.
The event is open to Sunburst skippers & crew members who are members of a Sailing body affiliated to SCI & have lived here in the Cook Islands for at least 3 months during the year, or who are a registered owner of a Sunburst Class boat and have completed at least 10 races in a boat of this class somewhere in the Cook Islands.
The racing is fast, tactical and entertaining, and the regatta is a great opportunity for kids to watch, learn and be inspired. Whether you're a local or a tourist here on holiday, get down to Muri on Saturday to enjoy this great event. While you're there, pop in and say hi to the friendly team in our Polynesian Rentals Muri office.