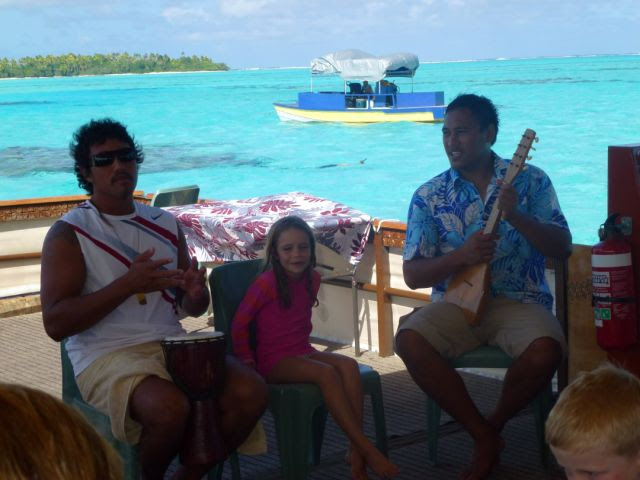 July 9th, 2021
Five Cool Rarotonga School Holiday Activities
The Cook Islands have so much to offer that everyone can have the kind of holiday they dream of, whether it's lying on a beach for days on end, or doing a new adventure every day. If you're coming to Rarotonga with your family for the school holidays, here are five awesome ideas for fun activities you all can enjoy.
1 Sea Scooter Tours. Sea scooters are cool hand-held machines that take you through the crystal clear lagoon at 4kms an hour, kind of like what you see in James Bond movies, just slowed down and without the assassins. There are a couple of companies based at Muri that offer a range of tours including a popular one taking you to where the turtles and rays hang out, so ask at your hotel booking desk.
2 Dance and Drumming Lessons. Nothing gets a laugh from the whole family like watching doofus Dad trying to wiggle and shake to the rhythms of island music. You can learn about dance or drumming or both and at the same time hear stories of Cook Islands history and mythology.
3 SUP Night Paddles. This tour starts at dusk with a SUP lesson then you are taken on a lagoon tour with a chance of glimpsing eagle rays and turtles in the water. Your SUP has lights under it illuminating the reef and attracting curious fish, and you can even choose the colour (of the lights not the fish!)
4 Family Tag. Sometimes on holiday the kids can get a little tired or scratchy. Well now you can shoot them with laser tag, archery tag and even low-impact paintball. This is an exciting activity you can tailor to suit your own family, and when it's done you can all call a truce and go swim in the pool or lagoon.
5 Cruising in a Convertible. There are many ways to get around the island but the coolest is cruising with the top down on a convertible. At Polynesian Rentals we have Mini Cooper convertibles that are fun and easy to drive, and the whole family will love it and get some great photos too.
As you plan your holiday and then explore our beautiful islands you'll see the Cooks have much more to do than you might expect, take the time to create some truly memorable and unique family adventures.