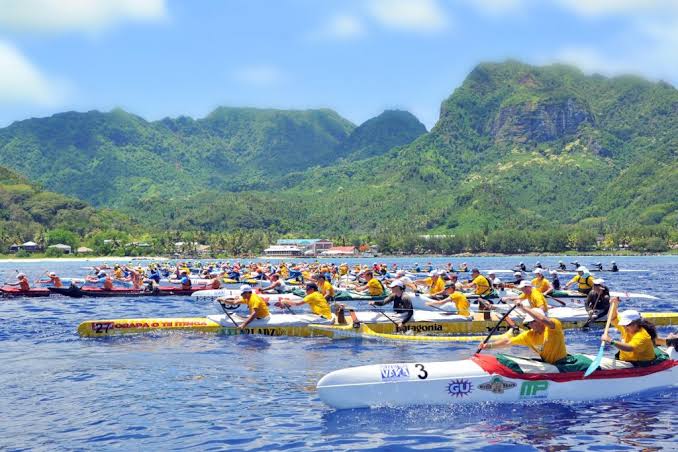 November 4th, 2019
Vaka Eiva 2019
The Vaka Eiva International Paddling Competition is returning to Rarotonga during the week 22 November to 29 November 2019. This outrigger canoeing event sees hundreds of paddlers and their supporters hit Rarotonga's shores, and is now the largest sporting event in the Cook Islands and one of the biggest paddling events in the world!
The event started in 2004 and has grown every year since. This year has over 1000 entries, with paddlers from all over the world attracted by our warm and clear waters.
This is a great week to visit Rarotonga with an air of festivity around the Island, 65 races to entertain sightseers, and lots of land-based entertainment too.
If you are keen to watch the races, then keep an eye out for the most famous race the 'Round Raro Relay', where paddlers use a traditional canoe to paddle around the whole of Rarotonga.
For more details on races and where to watch, visit the Information centre in Avarua.