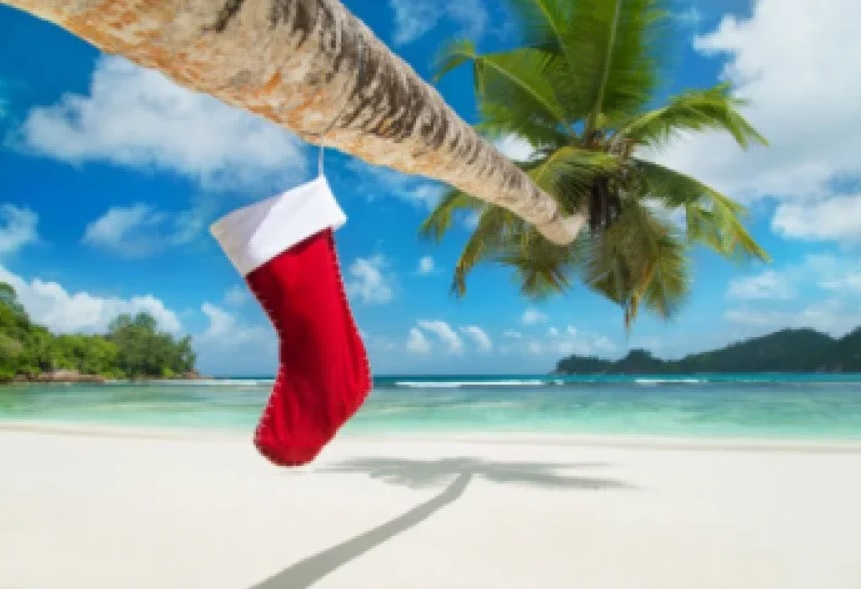 December 16th, 2022
What To Do In Rarotonga At Christmas
Rarotonga is the perfect destination for a Christmas holiday whether with family or your romantic partner. High season is in the Southern Hemisphere winter months of June through September, so coming in December can mean there are less tourists and more of a local vibe as Cook Islanders return home from New Zealand and Australia. Here are our top five things to do in Rarotonga at Christmas:
Hit the beach: Rarotonga has some of the most beautiful beaches in the world, and what better way to spend Christmas than lounging on the sand and soaking up the sun? Muri Beach, on the eastern side of the island, is a popular spot for water sports and boat tours, while Aroa Beach, on the western side has some great snorkelling and sunsets too. Don't forget to bring plenty of sunscreen, as the sun can be strong in the tropics, and it is summer here.
Go island hopping: The Cook Islands are made up of 15 small islands, and Rarotonga is a great base for exploring them. It's better to plan ahead before you depart to the Cook Islands, but hotels and information centres in Rarotonga can share details on various unique island adventures that could take a day or up to a few days if you have more time. The most famous island is Aitutaki, located about 160 kilometers northwest of Rarotonga, which is a popular day trip or overnight destination. Aitutaki is known for its beautiful lagoon, where you can take a boat tour of the lagoon, or rent a kayak and explore on your own.
Visit the markets: Rarotonga has a number of markets where you can find local crafts, produce, and other souvenirs. The Punanga Nui Market, held every Saturday, is a great place to find handmade jewelry, clothing, and other crafts made by local artists. You can also find fresh produce and local dishes at the market, and be entertained by stunning local performers in traditional dress. At Christmas time the market has even more of a buzz with the excitement of expat Cook Islanders who have returned home for the holidays and are getting the local treats they have missed while away.
Take a hike: Rarotonga has a number of hiking trails that offer stunning views of the island. The Cross Island Track is a popular trail that takes you through the jungle and over the island's central ridge. The hike takes about four hours and is suitable for people of most fitness levels. The views from the top are well worth the effort!
Enjoy a traditional Christmas feast: Christmas is a big holiday in Rarotonga, and locals love to celebrate with a traditional feast. Many hotels and resorts on the island offer Christmas dinners, complete with turkey, ham, and all the trimmings. There are also a number of restaurants that serve traditional Cook Islands dishes which you really should try while here.
A final truly unique Christmas activity in Rarotonga is to go to Church. The singing is incredible and whether you are a spiritual person or not, you will be moved by the experience. With these suggestions we are sure you'll have a special time on our beautiful islands, and if you need to get around be sure to check our rental bikes and cars.